About Bob Ayre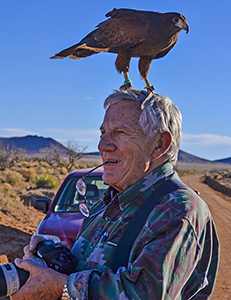 I can not remember how long ago I was given access to cameras. My brother Stephen, sister Sharon and I had dark room space in our asement in the 1950's.
My father gave me a Voightlander Bessa in 1951. Scoutmasters showed me Argus C3's, Dave Fables introduced me to Exactas, Photo Journalists got me into Spotmatics, Walter McDonald and Dick Faller into Nikons. Paul Caponigro gave me a Leica at an early Albuquerque Balloon Fiesta. Marty Martinez sold me one of the first Canon Rebel DSLRs in 2003.
Never forget " A photographers medium is "Light", the cameras are merely mileposts in a long and fulfilling avocation.
I sell my work on the web and at Artistic Image, 312 Adams SE, Albuquerque NM.
I give one on one DSLR instruction through Bob Ayre Photo Tours www.bobayre.com
My favorite Songs
Night Riders Lament ...Jerry Jeff Walker
He Went to Paris ... Jimmy Buffet  
Links to more of my work
Gallery: http://gallery.me.com/n5lvr#gallery
flickr: http://www.flickr.com/photos/bob_ayre/
Jewelry: http://www.zuzax.net